Nestled in the Royal Burgh of Wick in the far north of mainland Scotland, KP Technology has been serving the scientific community since 2000 and has grown to be the leading supplier of Kelvin Probe systems worldwide.
Our company was founded with the aim of bringing to the market new surface research tools that would allow specialists to investigate surface phenomena, provide equipment pathways for non-specialists, and educate scientists, engineers, and technologists in the capabilities of new and emerging materials.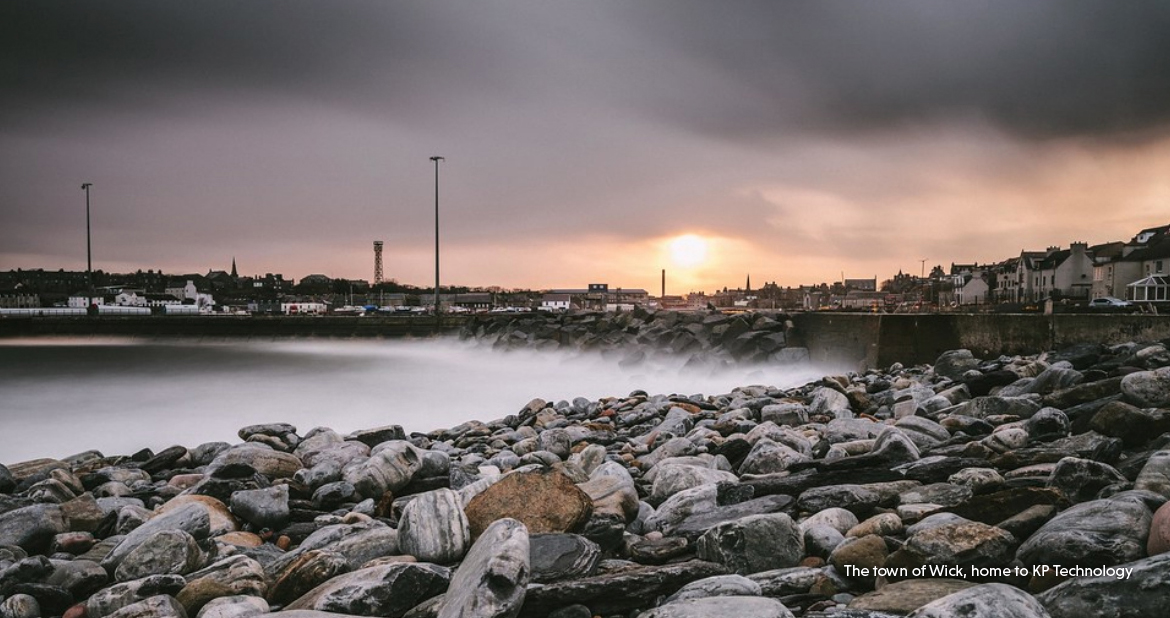 KP Technology continues to support materials advancement by enabling our customers to enhance their scientific capabilities and strengthen their research. We offer a spectrum of dedicated Kelvin probe systems, specially developed for applications in a variety of environments ranging from ambient and controlled atmosphere to Ultra-High Vacuum.
Our most recent developments include a patented dual mode Kelvin probe and Photoemission Spectroscopy system for measurement of the absolute work function of a material by photoemission in air. This range of Kelvin probe systems and the accuracy of the work function resolution provided by our unique systems is unsurpassed by any other Kelvin probe supplier.
A strong research and development team coupled with decades of experience in materials research and characterisation has supported the rapid growth KP Technology has experienced over the years. Now servicing hundreds of companies and research institutes in their materials research and characterisation requirements, our team consists of physicists, electronic and software engineers, materials research associates, training, sales, and administrative staff.
Professor
Iain D. Baikie MBE
Professor Iain D. Baikie, CEO and founder, has over 40 years of research, development, and manufacturing experience and has been bringing specialised surface analysis tools to market since KP Technology was established in 2000.
Iain is the inventor of the Off-null, height regulated (ONHR) Kelvin probe system, a key feature in the unique 'Baikie System' that sets KP Technology Kelvin probe systems apart from other suppliers.
He received a First-Class Honours Degree in Applied Physics and Electronics from Heriot-Watt University, Scotland, before completing a PhD at Twente University in the Netherlands and a post-doctoral degree at Brown University, Rhode Island. Iain has previously been a Professor of Applied Physics with a Chair in Materials Science for his work on surface work function and the scanning Kelvin probe and was a visiting professor at the Nanotechnology and Integrated Bio-Engineering Centre at the University of Ulster, Belfast. He is an honorary professor at the University of St Andrews.
Iain has published extensively in the fields of surface science and materials research and has pioneered the introduction of modern educational tools in physics education.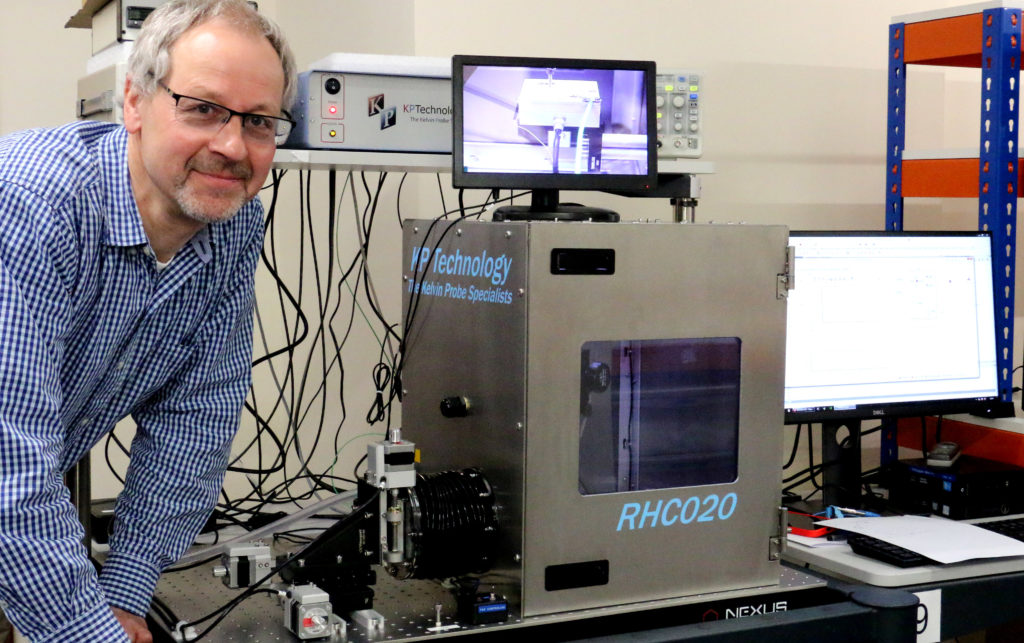 Join
Our Team
KP Technology is a multi-award-winning company that services hundreds of companies across 40 countries world-wide. We've been working with the scientific community since inception in 2000, we are always keen to meet fresh talent and move our business forward, so we can keep supporting our clients in the continually developing field of materials and surface science.
KP Technology are currently seeking to expand our team to help meet production demands and complement our research and development team.
Our team is what makes KP Technology. We look for people with:
Good humour, who are friendly and have plenty of energy
A passion for science, technology, and learning
A team-oriented spirit
The ability to work under pressure and prioritise workload
Current Vacancies
Graduate Electrical/Electronic Engineer
Fixed Term Position through Sept 2022
Salary £24,000 – 28,000 depending upon experience
Immediate Start
Company
KP Technology Ltd is a materials research and instrumentation company. We design and manufacture state-of-the-art measurement systems used by customers such as NASA, Samsung, Sony and MIT for materials and semiconductor research. Our systems are used to conduct research into next generation electronic devices, for example high efficiency / low-cost solar power and energy generation/storage materials. Our cutting-edge measurement systems feature in over 200 research articles each year.
Role
We have an immediate vacancy for a Graduate Electrical/Electronic Engineer for an exciting role based in the north of Scotland. You will be involved in assembly, test and calibration of our state-of the- art Kelvin Probe systems as well as design of test systems, construction of digital controller units, electronic and optical calibration, and high-precision mechanical assembly.
It is expected that you will have a strong background in electrical/electronic engineering, ideally PCB production, SMD soldering skills as well as some practical, hands-on experience. It is essential that you have graduated within the past 4 years and hold a recent HND, Degree or Post-Graduate Degree in Electronics, Electrical Engineering or a relevant subject. We are looking for a team member who will fit in immediately, hit the ground running and have good attention to detail.
This is an excellent opportunity for a recent graduate to gain experience and expertise. Many of our products are custom designs, no two days are the same. Training will be given and there is a possibility of permanent employment. This position is part-supported by Highlands and Island Enterprise. We can provide assistance with re-location expenses if required.
Location
Located in the far north of Scotland on the world-renowned NC500 route, Caithness is famous for its spectacular coastline, wild beaches and amazing wildlife of the Pentland Firth. If you enjoy adventurous outdoor pursuits (mountain biking, cycling, surfing, paddle boarding, kayaking, wild swimming, etc.) in extraordinary natural environments then the coast and highlands around Caithness offer an ideal location for a wide range of leisure opportunities.
Qualifications and Experience (Required)
HND, Degree or Post-Graduate Qualification in a relevant subject within the past 4 years
Right to Work in the UK
Comfortable with electronic construction PCB design, population, and testing
Soldering expertise including SMD
Good verbal and written communication skills
Useful Skills (Desired)
Microcontroller Programming (experience of PIC programming would be ideal) or High-Level Language such as Python, Delphi, C++
CAD
PCB Design package, e.g. EAGLE
Experience of electronics construction and mechanical construction
Application
Send your CV and covering letter explaining why you would like this role and detailing any relevant experience to Prof. Iain Baikie, Director, KP Technology Ltd: iain@kelvinprobe.com. This position is available immediately.