On this page you can read our COMPANY PROFILE, learn about our founder PROFESSOR BAIKIE and find out more about current job vacancies in the JOIN OUR TEAM section.
Nestled in the Royal Burgh of Wick in the far north of mainland Scotland, KP Technology has been serving the scientific community since 2000 and has grown to be the leading supplier of Kelvin Probe systems worldwide.
Our company was founded with the aim of bringing to the market new surface research tools that would allow specialists to investigate surface phenomena, provide equipment pathways for non-specialists, and educate scientists, engineers, and technologists in the capabilities of new and emerging materials.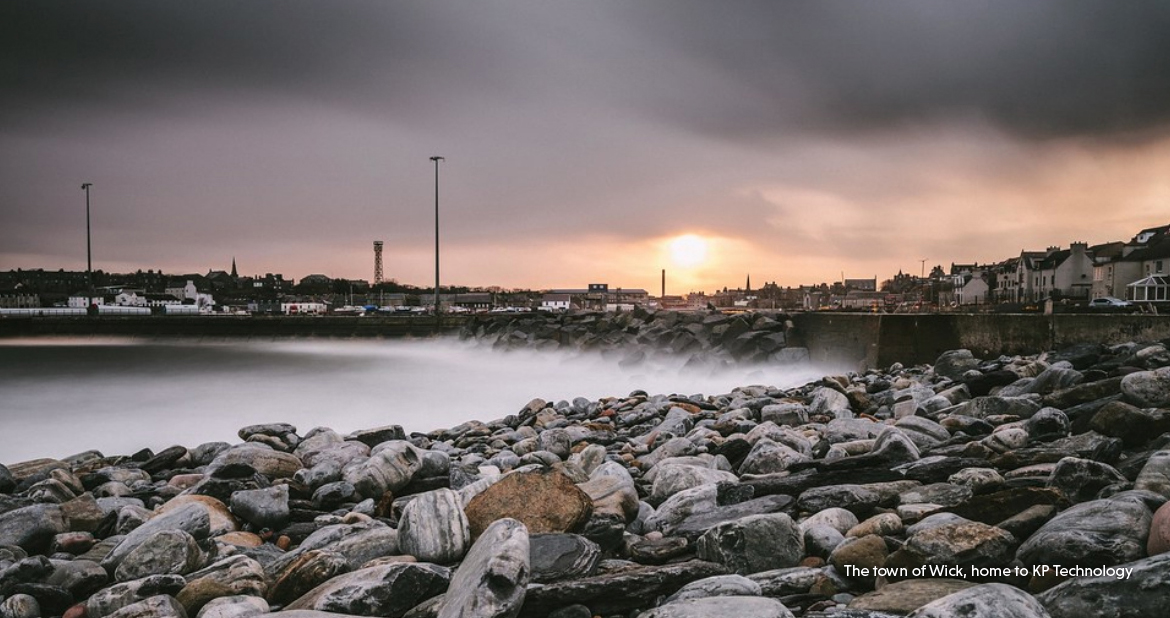 KP Technology continues to support materials advancement by enabling our customers to enhance their scientific capabilities and strengthen their research. We offer a spectrum of dedicated Kelvin probe systems, specially developed for applications in a variety of environments ranging from ambient and controlled atmosphere to Ultra-High Vacuum.
Our most recent developments include a patented dual mode Kelvin probe and Photoemission Spectroscopy system for measurement of the absolute work function of a material by photoemission in air. This range of Kelvin probe systems and the accuracy of the work function resolution provided by our unique systems is unsurpassed by any other Kelvin probe supplier.
A strong research and development team coupled with decades of experience in materials research and characterisation has supported the rapid growth KP Technology has experienced over the years. Now servicing hundreds of companies and research institutes in their materials research and characterisation requirements, our team consists of physicists, electronic and software engineers, materials research associates, training, sales, and administrative staff.
Professor
Iain D. Baikie MBE
Professor Iain D. Baikie, CEO and founder, has over 40 years of research, development, and manufacturing experience and has been bringing specialised surface analysis tools to market since KP Technology was established in 2000.
Iain is the inventor of the Off-null, height regulated (ONHR) Kelvin probe system, a key feature in the unique 'Baikie System' that sets KP Technology Kelvin probe systems apart from other suppliers.
He received a First-Class Honours Degree in Applied Physics and Electronics from Heriot-Watt University, Scotland, before completing a PhD at Twente University in the Netherlands and a post-doctoral degree at Brown University, Rhode Island. Iain has previously been a Professor of Applied Physics with a Chair in Materials Science for his work on surface work function and the scanning Kelvin probe and was a visiting professor at the Nanotechnology and Integrated Bio-Engineering Centre at the University of Ulster, Belfast. He is an honorary professor at the University of St Andrews.
Iain has published extensively in the fields of surface science and materials research and has pioneered the introduction of modern educational tools in physics education.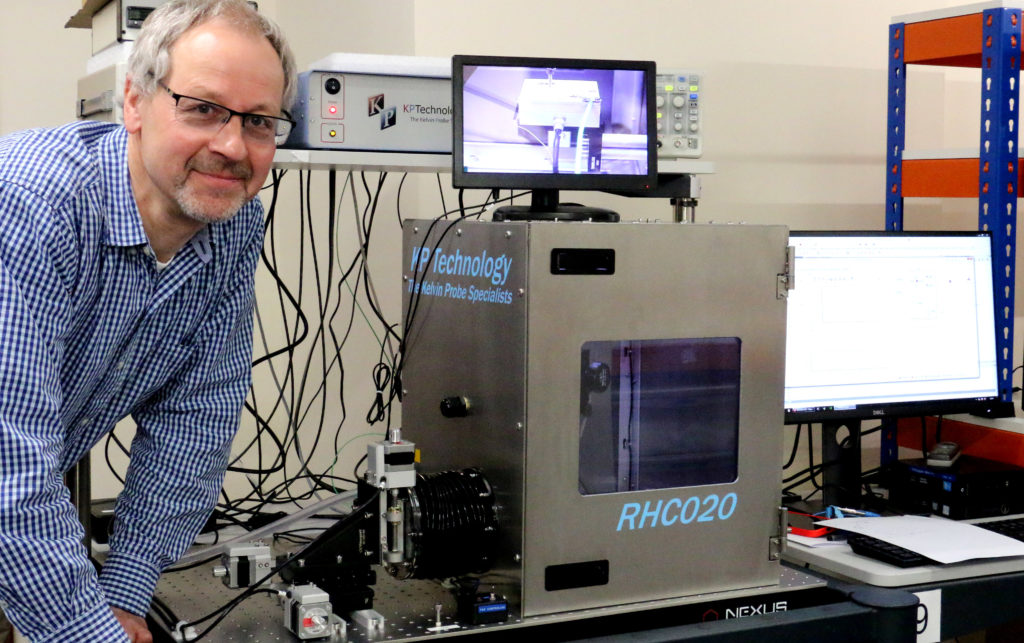 Join
Our Team
KP Technology is a multi-award-winning company that services hundreds of companies across 40 countries world-wide. We've been working with the scientific community since inception in 2000, we are always keen to meet fresh talent and move our business forward, so we can keep supporting our clients in the continually developing field of materials and surface science.
KP Technology are currently seeking to expand our team to help meet production demands and complement our research and development team.
Our team is what makes KP Technology. We look for people with:
Good humour, who are friendly and have plenty of energy
A passion for science, technology, and learning
A team-oriented spirit
The ability to work under pressure and prioritise workload
Current Vacancies
We are seeking new team members in our Software Development and Production Departments, if you are interested in joining our team, please email your CV to nicola@kelvinprobe.com.